C&M Parking Lot Sweepers is a locally owned business right here in our home town of Adel, Georgia. Our company prides its self on excellence in every aspect of what we do. We believe that no matter how big or small the job is, it will be completed professionally and quickly. So if you are looking for parking lot sweeping, lot striping, pressure washing, of any of the professional services we provide, contact us for your business.  
Benefits of Street Sweeping
Through removal of trash and toxins off of streets and roadways, the quality of life for workers, customers, and residents is improved.
Street and parking lot sweeping reduces runoff and improves water quality
Rental properties benefit by having clean parking lots and clean water systems reduces pests and allergens.
Maintaining streets to be free of hazardous materials or flammable items, such as tree trimmings, reduces fire risks for neighborhoods.
We have you covered for all your parking lot cleaning needs: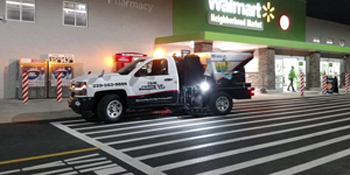 Our parking lot vacuum sweeper professionals are the best paid in the industry, and they possess the skill and care to service any property from retail to municipal.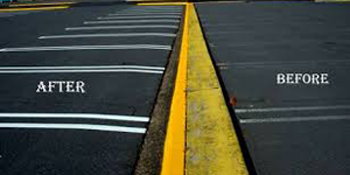 Whether you need large scale striping or just have a small strip center, retail store or apartment complex; you can count on us for the very best value in parking lot striping done right & to code compliance every time.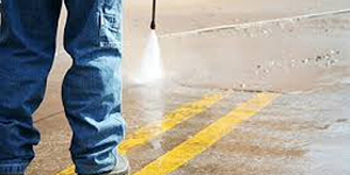 We have equipment that allows us to wash interior areas and extract the water while washing. This is perfect for ship floors, garages, restaurant floors and cellars.
We are open 24/7 and can handle all of your sweeping services, property cleaning and maintenance needs. Our services include: